On 25 June, members of the Sri Sathya Sai Centre of Melbourne prepared and donated about 250 birthing kits to the Birthing Foundation (Australia). The kits are destined for distribution to remote regions of the developing world.  
 The Birthing Kit Foundation (Australia) is a humanitarian organisation that provides birthing kits and education in clean birthing practices to women birthing at home in remote regions of the developing world. The kits work to reduce infections at key high-risk moments of care during labour, birth and immediately post-birth for the mother, newborn and birth attendants.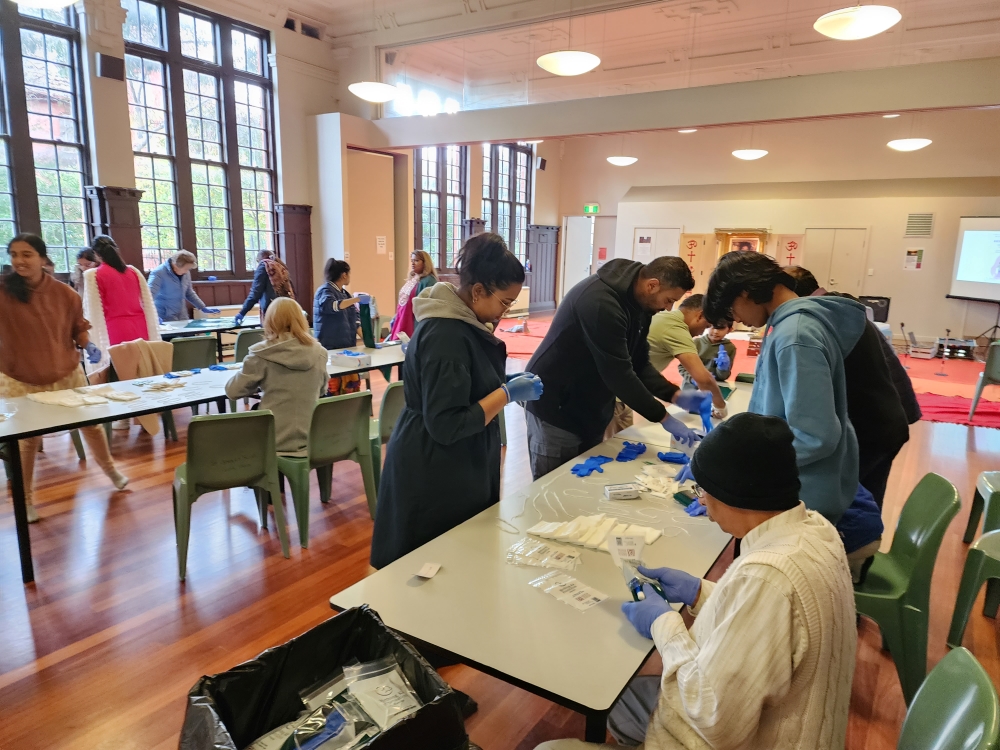 The SSSIO in Australia has been supporting the foundation for a number of years by having regional and centre service activities that procure the supplies and pack the individual kits for distribution to the organisation. 
 The most recent service was supported by 25 members of the Melbourne centre including 12 Young Adults and 5 SSE children. The assembly and packing of the kits was run on a cheerful assembly-line basis. Following the packaging, the kits were dedicated with love before distribution to the foundation. 
 Feedback from participants was heartfelt both by adults and children for a worthy service that helps those less fortunate in often dire circumstances. The positive energy and love attached to each kit was an additional bonus.